A couple of weeks ago Avid announced that they will release Pro Tools 11 on May 28th, 2013. Some of the updated features include a new Avid Audio Engine that delivers multiple times the processing power with the same hardware, 64-bit architecture which increases the number of simultaneous virtual instruments, and offline bounce that delivers mixes up to 150 times faster than real time.
While there will always be people saying that you don't need to upgrade or that the pricing is too steep, I plan to upgrade to Pro Tools 11 mainly because of the increased power that it may provide to my Mac. The reason I say "may" is because my Mid 2010 Mac Pro isn't officially supported by Avid at this time. Everything I've read so far seems to indicate that although it may not be officially supported, it should work.
Since Avid's announcement I've been doing some research in preparation for the launch of Pro Tools 11. Downtime and budgets are my two biggest concerns. Obviously if you are in the middle of a project you should wait until you have the time to upgrade. You must also consider the cost of the upgrade as well as the expense of replacing plug-ins. Below are some tips for upgrading to Pro Tools 11: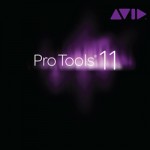 AAX Plug-ins – Most major plug-in vendors have committed to rewrite their products to support the newer AAX format at no cost, however some have decided not to while others may be delayed or may charge. One of my favorite plug-ins Speakerphone looks like it won't be ready in time although Audioease is working on it. In the meantime I've been printing my Speakerphone tracks and am trying iZotope's Trash 2 to get similar effects.
Second Generation iLok – I've been using my blue iLok for a number of years and considered upgrading it just in case anything happened to my older one. With Pro Tools 11, the older iLok won't work. Last week I ordered an iLok 2 and will be porting all of my licenses to it this week. If you plan to download Pro Tools 11, make sure that you have the new iLok in-house.
Computer Operating Systems – Confirming that your computer's OS is compatible with Pro Tools 11 is essential. For Macs, OS X 10.8.3 Mountain Lion is required. Windows users have a couple of options as most releases of Windows 7 and Windows 8 seem to be qualified.
Audio Interfaces – While there are a number of third party interfaces on the market, Avid has released a list of their supported units. I'm happy to see that the 003 Rack is still on the list. Please keep in mind that there are new drivers for most of Avid's line of interfaces that have been updated for use with Pro Tools 11.
Upgrade Options – Although I will most likely be upgrading to Pro Tools 11 "vanilla," I have been considering moving to Pro Tools HD 11 Native with an Omni I/O. There is currently an exchange program for my 003 and with the money I will spend on the upgrade, it's probably the least expensive way to get into HD. Depending on what version of Pro Tools you currently have, the least expensive upgrade is $299.
For more information on Pro Tools 11, please visit http://apps.avid.com/protools11/