The 133rd Audio Engineering Society (AES) Convention runs from October 26th to the 29th in San Francisco and The Noise Room will be there. While we plan on attending the keynote speech by Steve Lillywhite (pictured), a number of workshops including the Project Studio Expo, and exploring the trade show, we will dive further into our iPad Music Creation series by talking with companies that provide products and services geared towards the iPad. If you will be at AES and would like to hook up, show us your products, or just chat about the industry, please contact us.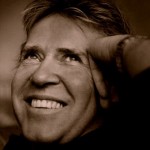 Opening ceremonies begin at 12:30pm on October 26th and feature multi-platinum record producer Steve Lillywhite as the keynote speaker. He has collaborated with artists ranging from The Rolling Stones, U2, Peter Gabriel, Morrissey, Counting Crows, and The Pogues to The Killers, Dave Matthews Band, and Thirty Seconds to Mars. His AES Keynote will focus on the importance of "studio culture," and on inspiring and managing the creative process. He will also stress the importance of embracing new technology while avoiding the trap of becoming enslaved by it.
This year AES also presents its first ever Project Studio Expo. Created in partnership with Sound On Sound, The Project Studio Expo brings the latest techniques, tools, and experts together for professional training on topics ranging from acoustics in small spaces to microphone placement, mixing, and mastering.
Registration for AES is open now and, if you would like to attend the exhibition and the Project Studio Expo only, it is free!
For more information and to register for the conference, please visit www.aes.org