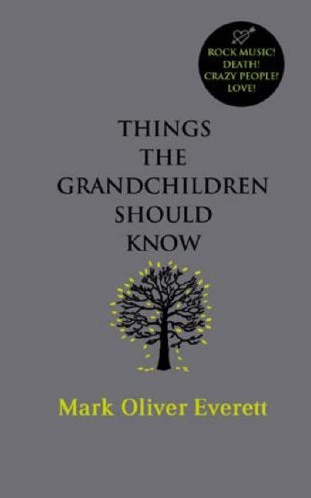 Mark Oliver Everett, also known as E, front man for the alt-rock EELS, has written a compelling memoir in which it is easy to see the songwriter in the author. The songs often feature catchy melodies and lyrics that are variously dark, witty, or just quirky, while the book is a quick read, both funny and tragic, with a distinctive voice: honest, self-deprecating, wistful. The author tells a few stories from his youth—his first drum set, a humiliating teacher, his obsession with Lennon's Plastic Ono Band, a plane crash, his sullen teenage years.
At 18, he discovered the dead body of his father, the quantum physicist Hugh Everett. Not long after, he headed for Los Angeles, where he worked a succession of nothing jobs while writing and recording songs on a four-track tape recorder. As he was gaining fame as an alternative rocker, tragedies continued to haunt him. His sister and mother died within months of one another, and friends and fellow musicians followed. Despite the title (also an EELS song), Everett has no children, much less grandchildren, but he says, "it only takes a second for your life to change in huge ways." Fans will certainly want to read this, but so will anyone interested in the music business or just in how one interesting guy lives life from day to day, trying to understand who he is and how he got there.—Sarah Flowers, Santa Clara County Library, CA
Copyright © Reed Business Information, a division of Reed Elsevier Inc. All rights reserved.