The Noise Room is happy to present the video premiere of Big Wave Goodbye off the new release "Little Mountain" from Said The Whale. The LP came out on March 6th, 2012 via Hidden Pony Records. The band is currently on tour in support of the release including a number of shows at South by Southwest. The SXSW dates are posted below. Said The Whale shot 15 new videos, one for each track on the new album. I asked them a few questions about the videos.
Filming 15 videos is extremely ambitious. What went into the planning of this and how long did it take?
The Little Mountain video series was about 7 months in the making.  We started out with breakfast dates to brainstorm ideas, and hundreds of eggs later we had concepts for all 15 videos.  Filming took place over the following six months.
Were the songs written with this video project in mind or was this thought of after the recording of the album?
We had the idea in the back of our minds, but in no way did that influence how we wrote or recorded the album.  These music videos are simply another way of exploring the concept of the song.
Can you tell us a little about who directed and produced the videos?
All of the videos with the exception of one were directed and produced by a small company in Vancouver called Amazing Factory.  We can't say enough good things about these guys.  They've been making a name for themselves in Vancouver for the past few years, and I think you'll continue to hear their name.  The one exception was the video for "Guilty Hypocrites" which was made by our longtime friend and artist of all our album art, Andy Dixon.
South by Southwest Performances:
Wed 3/14, 4:10PM – Canadian Blast Bbq @ Brush Square
Thurs 3/15, Midnight – Breakout West Showcase @ Trinity Hall
Sat 3/17, 2:30PM – Scene 1425/Exclaim! Day Party @ Spill Bar
Sat 3/17, 10:00PM – Beatroute/Winniecooper.Net Showcase @ Maggie Mae's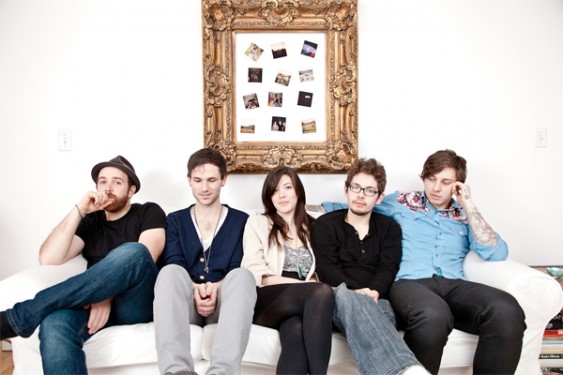 For more information, please visit:
www.saidthewhale.com
www.facebook.com/saidthewhale
twitter.com/saidthewhale