Travis McFetridge is an independent music publisher and royalty collector based in New York.  He also sets up his clients with SoundExchange and AARC for sound recording royalties, home taping, and rental royalties.  Some of his current clients are D. Rich (Rick Ross "Box Chevy", Young Jeezy "SupaFreak" ft. 2 Chainz), YoungStarr Beatz (2 Chainz "I Luv Dem Strippers" ft. Nicki Minaj), BWheezy Beats (2 Chainz "Birthday Song" ft. Kanye West), J-Dawg of the Boss Hogg Outlawz, LeekeLeek (Chief Keef "Ballin"), Beautiful Lou (A$AP Rocky "Trilla" & "Kissin Pink"), Miykal Snoddy (Lupe Fiasco "Out of My Head" ft. Trey Songz), Jon Boii Productions (Future ft. Snoop Dogg "Homicide"), Swisha House, Beluga Heights, Big Gates Records.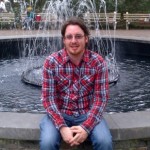 He will be moderating the Essential Music Royalties panel at South by Southwest on Friday, March 15 from 11:00AM to 12 noon in the Austin Convention Center, Room 15. We asked Travis a few questions about the panel:
What was your interest in creating this panel and how does it relate to your background?
It is important for producers, recording artists and songwriters to know and understand the various royalty income streams that exist within the music business.  These royalties can be considered pension plan payments to creators of music down the line as they are royalties that are payable for the rest of their lives.  This panel relates to my background as I collect each of these royalty streams for my current clients.
Who else is on the panel and what do they bring to the subject?
Scott Cupolo from Warner Music Group will be discussing Master Royalties.  Ashley Calhoun from Rondor/Universal will be discussing Publishing Royalties.  Lauren Danzy from SoundExchange will be discuss Sound Recording Royalties and I will be discussing Home taping and rental royalties as well as Neighboring Rights Royalties.
Why is this panel important to musicians? 
So they can understand the difference between each royalty, where payments for each royalty comes from and how to collect this royalty income.  It is important as this is vital income that musicians should be collecting.
What do you hope people will walk away with after attending this panel?
Understanding the difference between each royalty stream and how to go about collecting the royalties that are owed to them.
Is there anything else you'd like to add? 
It is a pleasure to speak at the world's greatest music conference for a second year in a row!
Best way for people to contact you?