While on a family vacation in Pennsylvania I took a drive to Nazareth, PA and visited the C. F. Martin guitar factory. As an owner of a Martin guitar it was a treat to see how the guitars are made. From rough lumber to a finished product, each guitar requires more than 300 steps to complete. Although there are machines and computers to aid in the process, it's truly remarkable to see how many people actually "touch" the guitars as they are made. Below are some of them building Martin Guitars. If you're in PA and have an afternoon, I'd suggest taking the tour. For more information, please visit www.martinguitar.com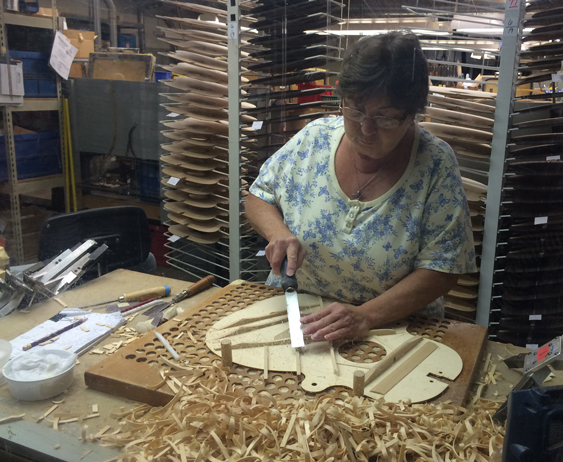 Removing some of the excess wood on the bracing.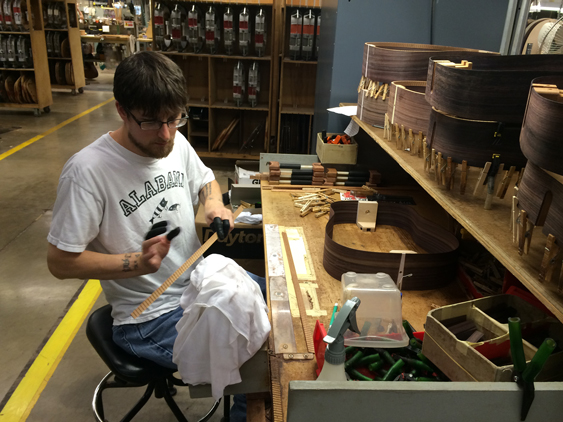 Getting ready to install the ribbon lining.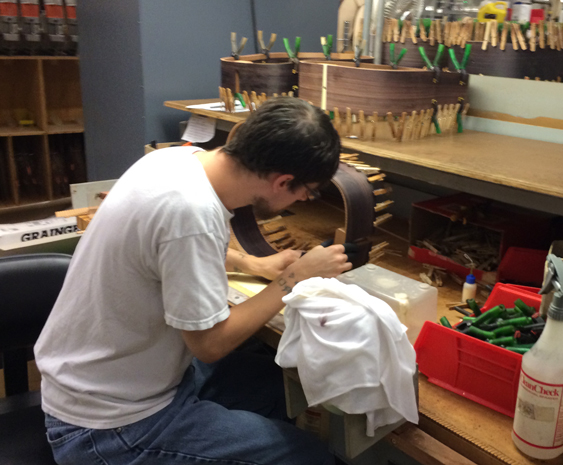 Clamping the ribbon lining with clothes pins.
Polishing the guitar.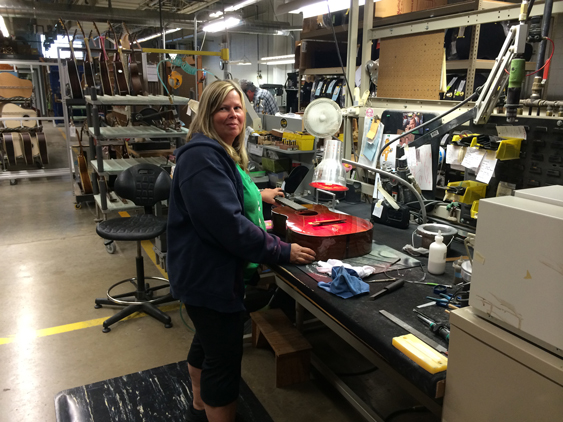 Inspecting the almost finished guitar.