Jonathan Richman usually performs in the San Francisco Bay Area during the first week of December. It's the time of year when a group of my close friends get together to celebrate birthdays, holidays, and the year that has past. Last night Jonathan took to the stage at the Great American Music Hall and had the band Bunnymilk from Chico, CA open the show.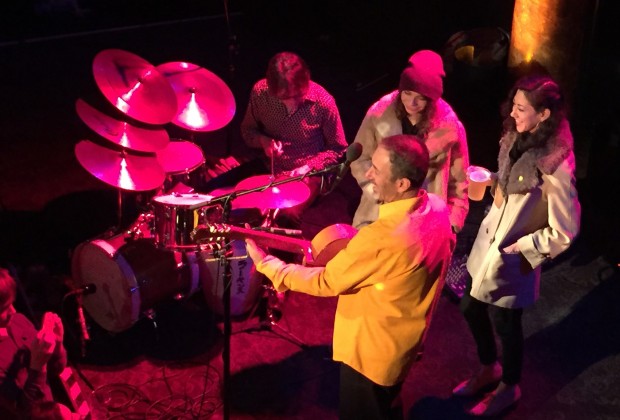 Bunnymilk describes themselves as "drunken songbird angels" which happens to be my favorite genre of music. After a very well received set, Kelly Brown and Lisa Marie joined Jonathan Richman onstage to provide backing vocals on a few songs that they all recorded together.
Above is a video of Bunnymilk performing Plant Toxins at Room 708.
For more information, please visit bunnymilk.bandcamp.com